KNOW RECO52
The name "RECO52" arises from the union of the concepts:
Commercial REd in 52 provinces of operation, the 52 weeks of the year available.
We have spent years dedicating ourselves to the installation of solar panels and construction, currently having a headquarters in Marbella (Malaga) and another in Águilas (Murcia), carrying out our projects in all the provinces of Spain, with the maximum involvement to achieve the complete satisfaction of all of our clients.
Our strengths are: the professionalism and quality of our results, the speed of completion and the good market prices offered.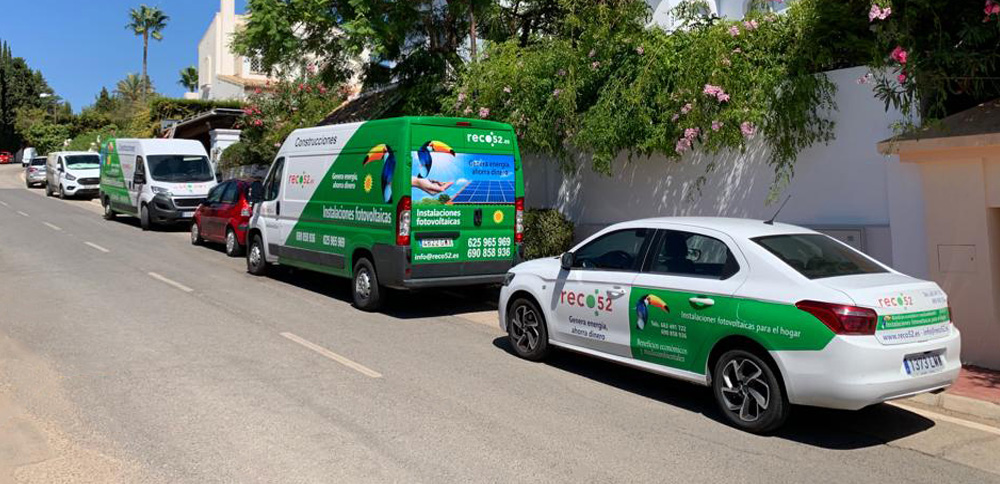 We have a great team of professionals who take care of all the necessary tasks in the projects, taking care of all the details to offer the best services.
From the sale, transport and installation of solar panels; to the plumbing, electricity or home automation of the constructions or reforms. All this coordinated for the specific needs of each client, with the maximum guarantee and security.
In addition, our company is committed to the environment and sustainability; and remains in continuous evolution adapting to new technologies and market needs.